The kitchen is the most important and most used rooms in your home. An inefficient or uninviting kitchen could keep you from enjoying quality time with your friends and family. On the other hand, a well-designed kitchen that fits your lifestyle will allow you to enjoy time with the family, prepare healthy meals, and spend the majority of the key hours of the day in the most important room in the house. Think about including some of these kitchen design trends so you can enjoy your kitchen and also increase the value of your home.
Flashes of Color
White kitchens are still very popular, providing an open, fresh clean feeling in a kitchen. You will be seeing flashes of color popping up in white kitchens. A few areas to look for these pops of color may be the painting of an accent wall or color your kitchen island or add a ceramic tile backsplash with an accent piece to brighten and liven up your kitchen space.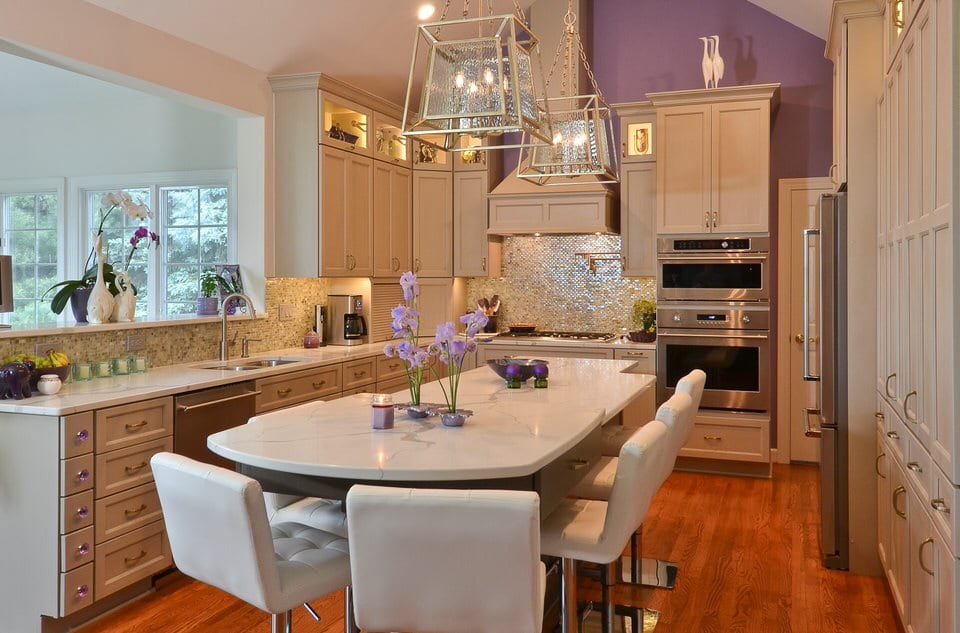 The Rich and Beautiful Quartz Countertop
Quartz has been making its way into more and more kitchens. Quartz is a mineral with a variety of colors and patterns to choose from so you are not limited by design and these types of countertops are human-made. Quartz is durable, easy to maintain, difficult to damage, beautiful, and less expensive than marble or granite. If you're planning on updating your countertops this year finished quartz offers a very rich look and is more flexible than granite and is a great option.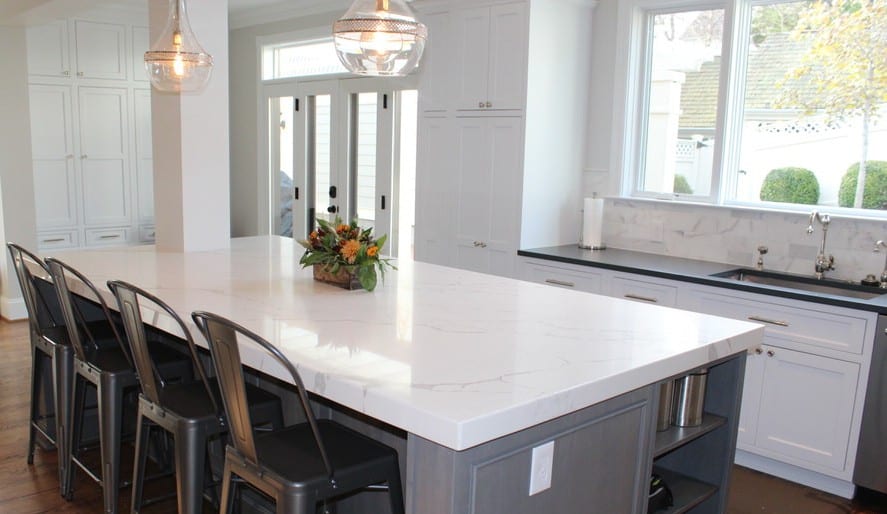 Open Shelving Look
Open shelving has been around for a few years and is a great way to showcase pretty things you want people to see. One of the easiest ways to update your kitchen is to remove some cabinets and replace them with shelves to highlight flowers, fine china, pottery, glassware or even ordinary tableware to name a few yet also keeping them within visible easy reach. Above the kitchen sink is an area that is ideal for open shelving and many houseplants will thrive in this location. The open shelving look will continue, creating an interesting and open look for your kitchen.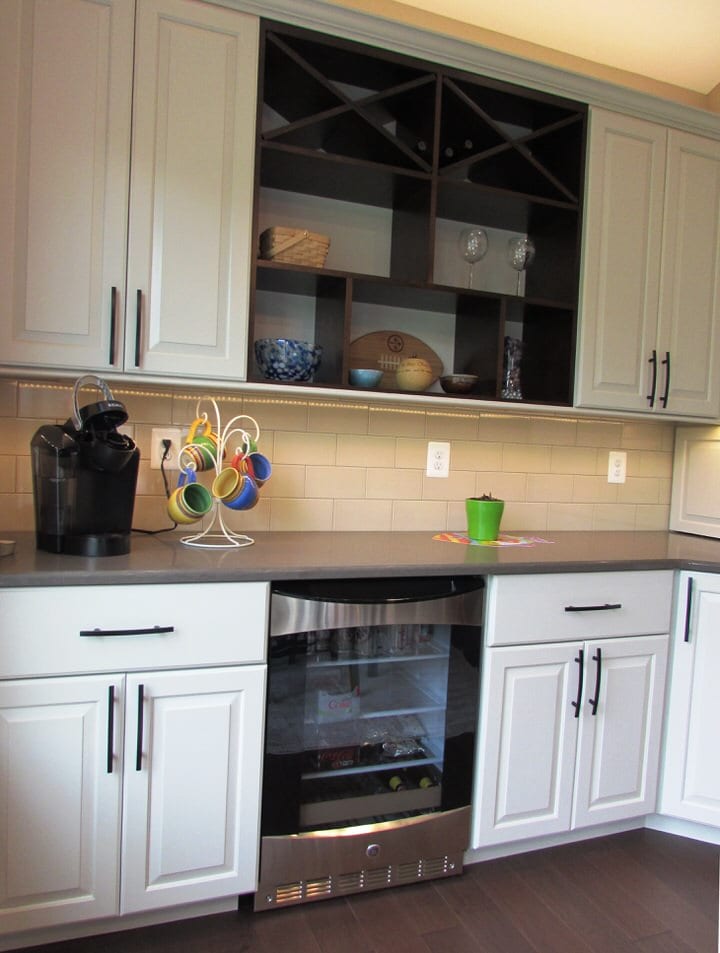 Under Counter Appliances at the Island
New kitchen design ideas call for clearing the areas above the lower cabinetry to provide more countertop space and convenience at the island which is the hub of the kitchen. The under the counter refrigerator drawer is a great idea to allow easier access especially for the kids at snack time or for their school lunches. Like the refrigerator drawer, the microwave oven works very well in the island. Most people place microwaves too high in the kitchen cabinets and removing hot items from high places is not a good idea. Finally, beverage centers help keep your beer, wine, and other drinks at the proper temperature and are essential for anyone who entertains often. Enhance the style of your kitchen island with under counter appliances that match the appearance of your cabinetry.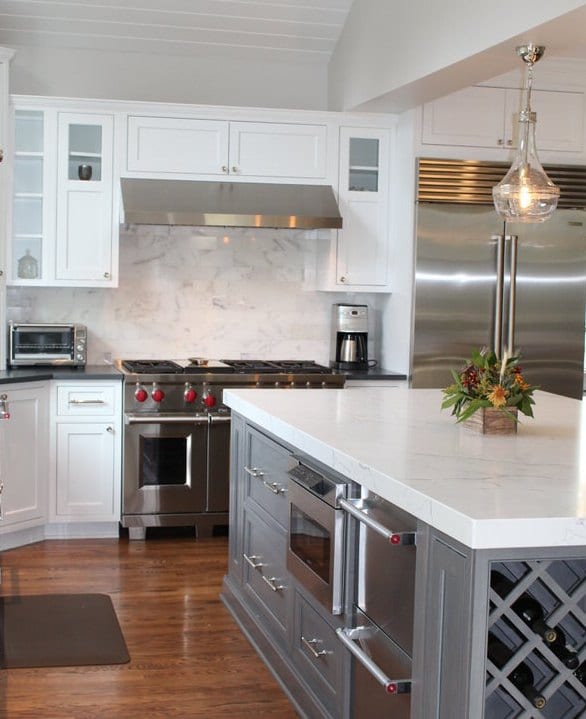 Subway Tile Backsplashes are here to Stay!
Ceramic subway tiles are among the most popular trend we see in newly remodeled kitchens and for good reason. It looks crisp and clean, it is easy to design around, and has stood the test of time. Instantly brighten your kitchen with a backsplash behind the stove to the vent hood or cover the entire wall. With so many different ways to install subway tile, you can get a custom look that matches your personality.